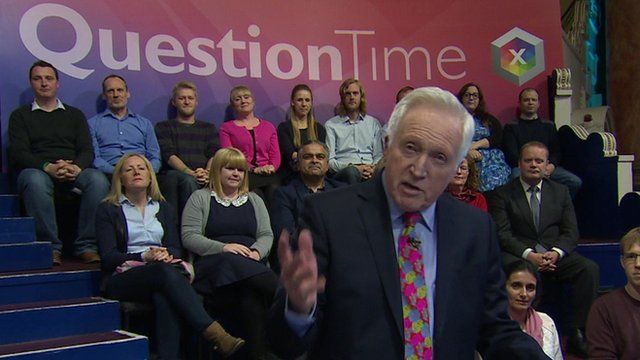 Video
Leaders Question Time: 90 minutes in 90 seconds
The Conservative, Labour and Liberal Democrat leaders have faced questions from a live studio audience.
On the BBC Two Question Time special hosted by David Dimbleby, David Cameron, Ed Miliband and Nick Clegg were questioned on a number of topics including the EU, welfare and the possibility of a coalition.
Here are highights of the 90 minute programme in 90 seconds.
Go to next video: 'I will never apologise' for coalition