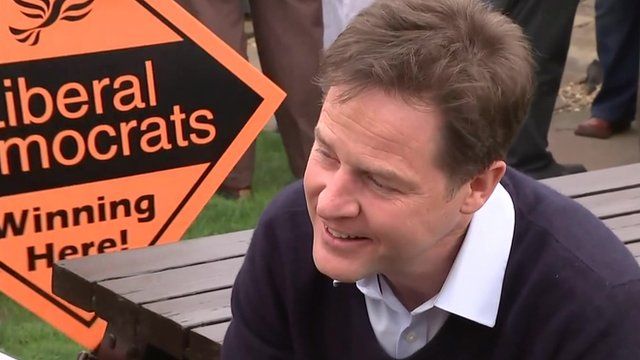 Video
Election 2015: Will Nick Clegg hold his Sheffield seat?
With the election less than one week away, some polls suggest that Liberal Democrat leader Nick Clegg might struggle to hold on to his seat in Sheffield Hallam.
The broken promise on tuition fees has left many students feeling betrayed, which could aid his opponents.
Chris Buckler reports.
Go to next video: On the campaign trail with Miliband