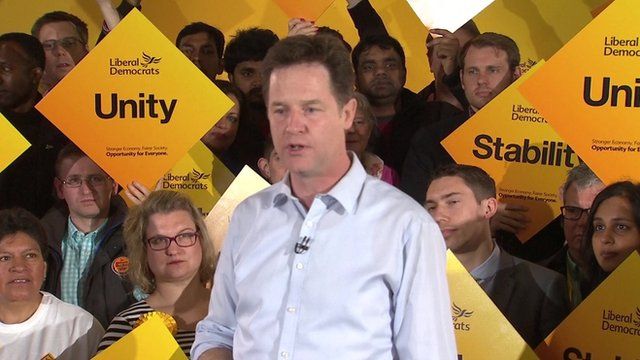 Video
Elections 2015: Lib Dems are 'guarantors of stability'
Liberal Democrat leader Nick Clegg has told a rally in central London that they are the "guarantors of stability".
Earlier he told the BBC's Andrew Marr his priorities, including raising public sector pay, would come ahead of the question of an EU referendum in any coalition talks.
The parties are trying to rally support on the final weekend of campaigning.
Go to next video: Anatomy of a David Cameron campaign stop