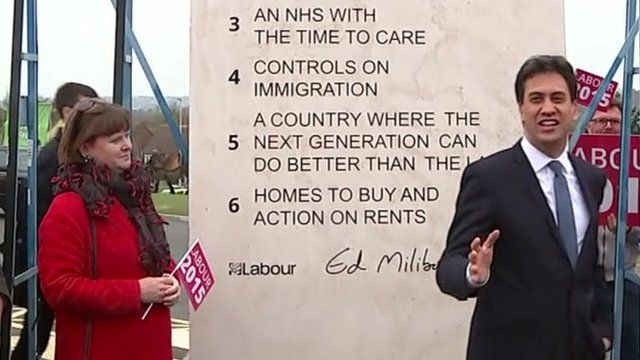 Video
Election 2015: Ed Miliband sets campaign pledges in stone
Ed Miliband has sought to prove his commitment to his party's election promises by having them carved on a large tablet of limestone.
The Labour leader said that, if elected, he would have it erected in the back garden of 10 Downing Street to remind him of the party's manifesto promises.
Lucy Manning reports.
Go to next video: David Cameron interview in full