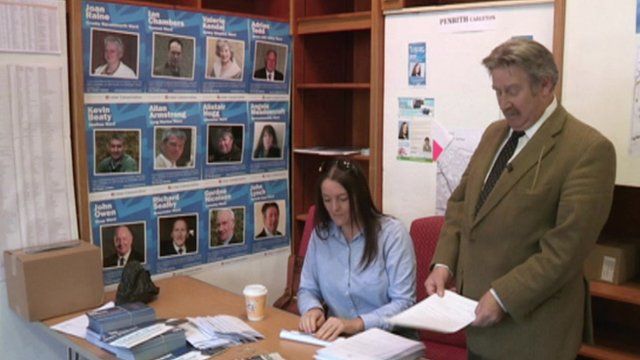 Video
Election 2015: The candidates who already know they will win
Thousands of local council seats are up for grabs on 7 May. In recent years there has been an increase in the number of councillors elected without any competition.
It is being blamed on everything from political apathy, to the voting system, to a lack of campaign funds.
In Eden District Council in Cumbria, 21 out of 38 councillors will be returned unopposed.
John Maguire reports.
Go to next video: Local elections in the South East