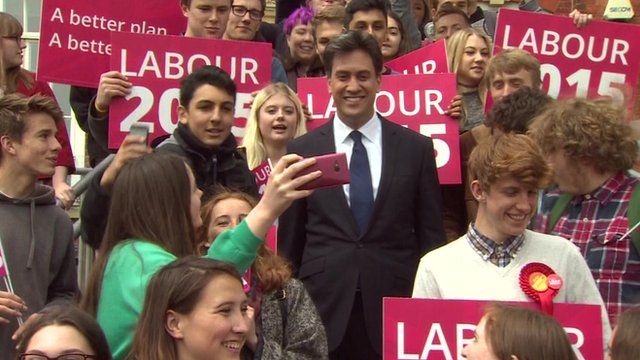 Video
Election 2015: Labour will rescue our NHS - Miliband
The Conservatives are focusing on tax and Labour on the NHS as campaigning returns to traditional territory with days left before the polls open.
Ed Miliband said the election was a "clash of two visions" about health, wages, and the future of young people.
Speaking at an event in Brighton, he accused the government of overseeing "a creeping privatisation, with precious NHS resources wasted on accountants and competition lawyers".
The Conservative Party has pledged to increase NHS spending in England by at least £8bn above inflation over the next five years.
Apologies for the sound quality in this clip
Go to next video: Miliband sets election pledges in stone