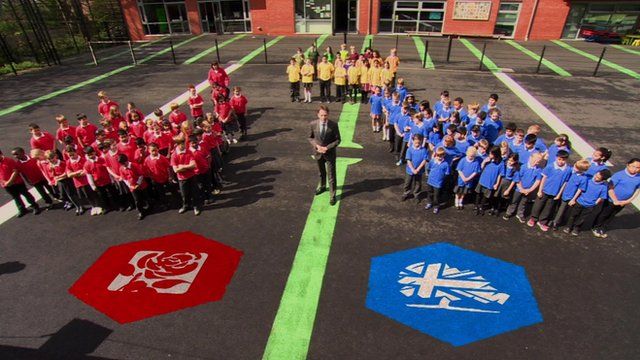 Video
Playground politics: A big, noisy post-election mess?
You might think the idea of politicians being bad tempered, shouting, accusing each other of lying, then trying to be friends, sounds like the behaviour of children.
But after the bickering of the election campaign, that is what could happen if there is another hung parliament.
The BBC's Ross Hawkins went to St Pauls Primary School in Didsbury to explain.
Go to next video: Robinson: What happens if no one wins?