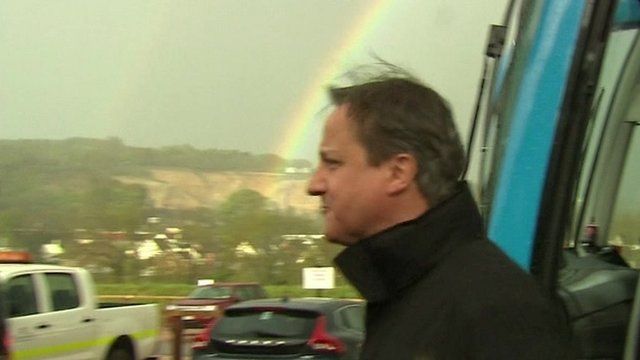 Video
Election 2015: Cameron's final campaign push
As the election draws ever nearer, the Conservative Party leader, David Cameron, spent Tuesday on a 36-hour, non-stop campaign trail.
Campaigning in London and the South West of England he said only a Conservative government could keep the country moving forward.
And he warned that a government formed by a party that did not have the most seats would have a "massive credibility problem".
Gavin Hewitt reports.
Go to next video: LibDems on offers and red lines