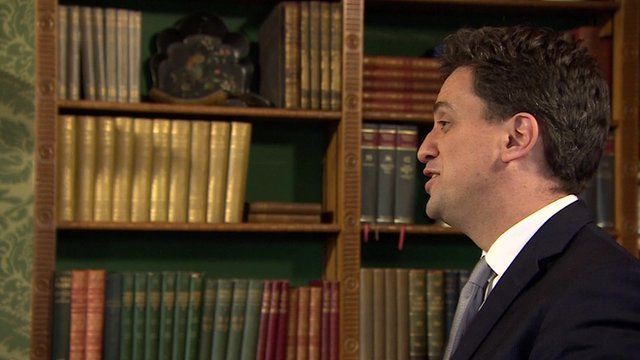 Video
Miliband: 'We will not borrow more than the Tories'
The three main Westminster leaders have been crisscrossing the UK in a frenetic final two days of campaigning.
David Cameron warned again against an SNP-backed Labour government, Nick Clegg suggested the UK could face a second election before Christmas if the Lib Dems were not included in a coalition and Ed Miliband said he believed Labour would not borrow more than the Conservatives.
But he was forced on the defensive after the vice-chair of his campaign suggested that just because Mr Miliband had carved his election pledges in stone, it did not mean that he would not break them.
James Landale reports.
Go to next video: Ed Miliband interview in full