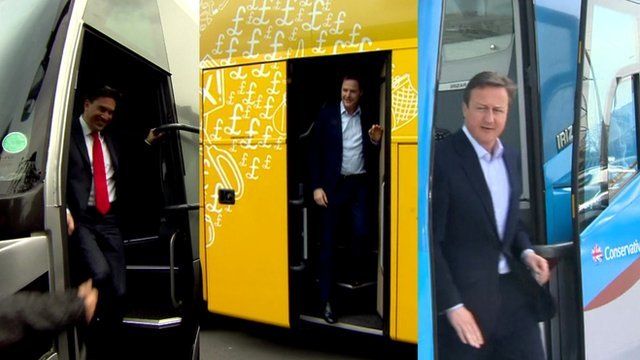 Video
Election 2015: Party leaders make final appeals
Party leaders and candidates are making a last-ditch grab for votes on the final day of campaigning before the general election polls open.
Prime Minister David Cameron promised to keep Britain "on the road to a brighter future", while Labour's Ed Miliband pledged "a government that will put working people first".
Lib Dem leader Nick Clegg offered "stability and decency".
Go to next video: Mapping out general election seats