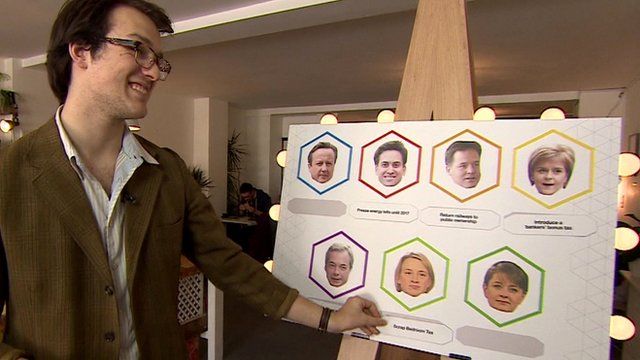 Video
Election 2015: Could you pin the policy on the politician?
Despite weeks of intense campaigning, the latest polls show that large numbers of voters still have not decided which party the will vote for in the general election.
What was being called the most exciting election for a generation, is now accused of being one of the most boring.
The BBC's John Maguire went to the marginal seat of Swindon South to test whether party messages have been getting through to voters.
Go to next video: Aberdeen North constituency