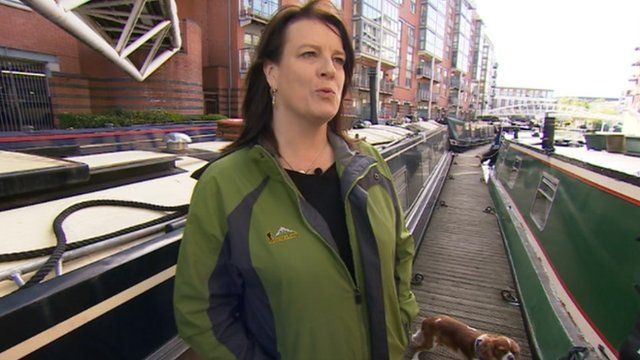 Video
Voters still undecided on Midlands canals
More than two million voters in the West Midlands have yet to make up their minds ahead of the general election, it is estimated.
An expert on voting statistics, Dr David Craven, from the University of Birmingham, said traditionally "the young are the undecided voters and the older you get the more decided you become".
But he said this trend "has been lessening somewhat".
Professional comedian, Karen Bayley, who lives on a canal boat in Birmingham and has yet to decide, said part of reason was that not one politician had knocked on her cabin door.
"We live on the waterways... on the fringes of society.
"I don't think anybody cares about us, so our vote's not important obviously."
Jacqui Taylor, who has been a lifelong Labour supporter, was now struggling to decide who to vote for.
She said: "I just don't feel that any of the parties are completely addressing the issues that I want to be addressed."
BBC Midlands Today's Noel Phillips has been out on the canals in the region to talk to the true floating voters.