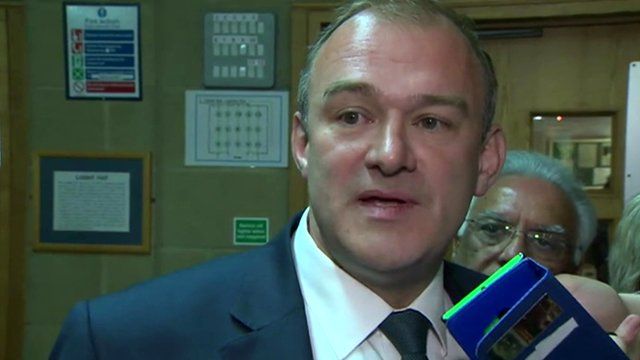 Video
Election 2015: Liberal Democrat Ed Davey loses to Tories
Liberal Democrat Energy Secretary Ed Davey was beaten by the Conservatives' James Berry in Kingston and Surbiton by almost 3,000 votes.
Mr Davey, who had represented the area since 1997, blamed ''a late swing which the polls had not picked up''.
''We are a little shocked because our figures were suggesting we were going to do a lot better,'' he said.
Go to next video: How election night and day unfolded