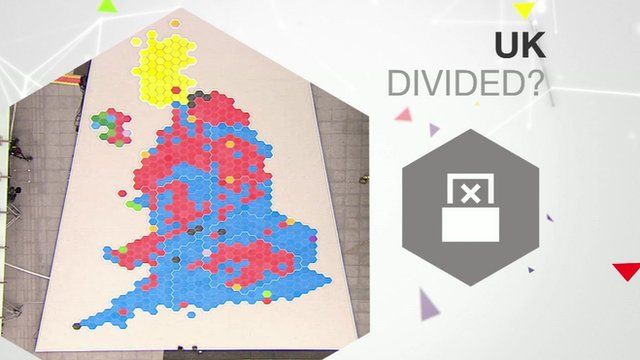 Video
Election 2015: What results mean for future of the UK
David Cameron has pledged to lead a "one-nation" government as on his return to Downing Street as prime minister.
He said he wanted above all to "bring the country together".
But he will face conflicting demands, with his own backbenchers asking for a much bigger say for England, and the SNP wanting more powers for Scotland.
Mark Easton reports on what the results could mean for the future of the United Kingdom.
Go to next video: Vine's guide to election statistics