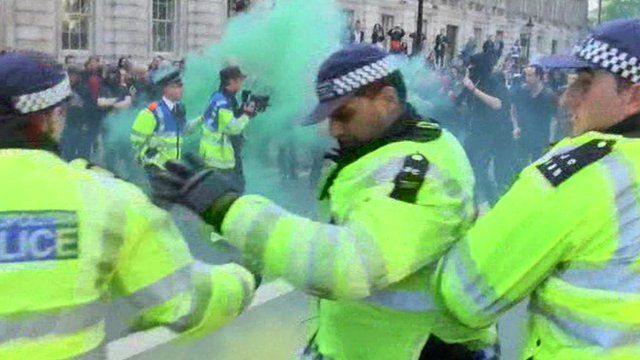 Video
Protesters clash with London police after Tory election win
Protesters have thrown smoke bombs, traffic cones and other missiles at police in central London, angry about the Conservatives' win in the general election.
Police were confronted by scores of anti-austerity demonstrators outside Downing Street.
David Cameron won a second five-year term promising more spending cuts to bring down the deficit.
Go to next video: David Cameron finalising cabinet