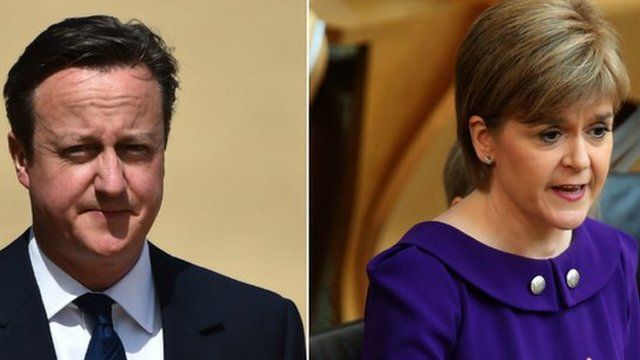 Video
PM will 'consider' giving more powers to Scotland
The prime minister says he will consider giving more powers to Scotland over and above those already agreed before the general election.
After talks with the SNP leader Nicola Sturgeon, David Cameron confirmed his pledge to introduce changes letting the Scottish government take control of income tax and some welfare spending.
Ms Sturgeon is calling for further powers over other areas; Mr Cameron says he is prepared to look at "sensible suggestions".
It was the first meeting between the two leaders since the general election.
James Cook reports.
Go to next video: Cameron will 'look at' powers