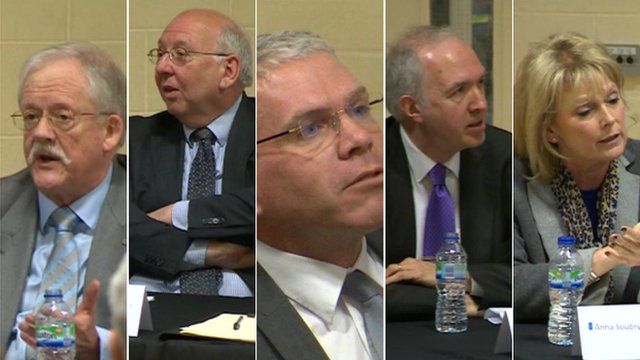 Video
General Election 2015: Broxtowe candidates debate issues
At the 2010 General Election, the constituency of Broxtowe had one of the narrowest margins in the East Midlands.
Five of the parties standing in this year's ballot were present at a BBC Radio Nottingham debate.
They were: Liberal Democrat Stan Heptinstall, David Kirwan for the Greens, Labour's Nick Palmer and Conservative Anna Soubry.
Roger Helmer MEP represented Frank Dunne who is standing for UKIP but could not attend.
Ray Barry is also running for election in Broxtowe for Justice for Men and Boys.