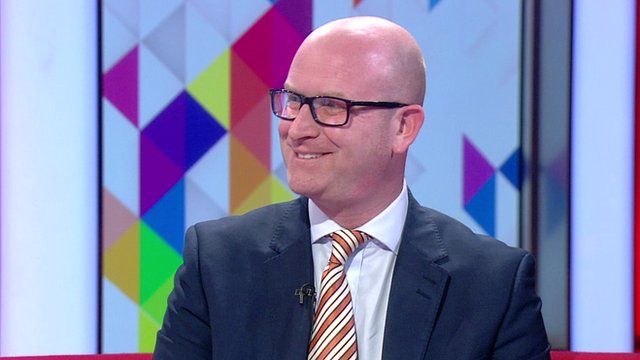 Video
General Election 2015: UKIP wants 'fair' referendum on EU
UKIP deputy leader Paul Nuttall says his is the only party to promise a "fair" referendum on Britain's membership of the European Union.
Mr Nuttall made the comments in a wide-ranging interview with BBC North West Tonight's Annabel Tiffin.
He said migrants "who had already benefited from freedom of movement" would not be allowed to vote in a UKIP referendum.
He also defended his party's Eurosceptic stance, and said cities such as Liverpool - which have benefited from European funding for regeneration projects - would not suffer financially.