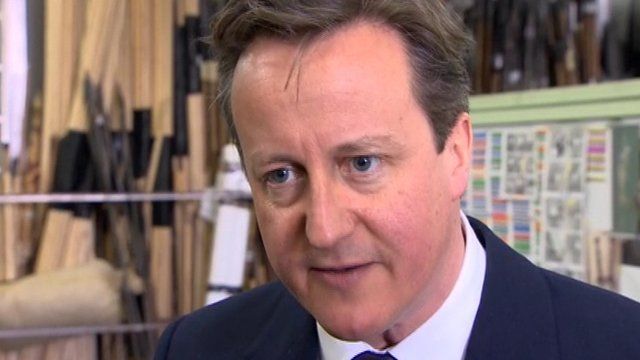 Video
Game of Thrones set visit for David Cameron during NI pre-election trip
Prime Minister David Cameron has visited the set of the hit US TV drama Game of Thrones during a pre-election visit to Northern Ireland.
His trip to Belfast is part of a 24-hour tour of each part of the UK.
Speaking to BBC News NI's Stephen Walker, he said the points of the visits were to stress there was only 30 days left to the election and to the "threat of an Ed Miliband government".
Mr Cameron added that he had come to Northern Ireland "because the Conservative Party is the only party to stand in all four nations of the United Kingdom and I want to support my Conservative candidates".