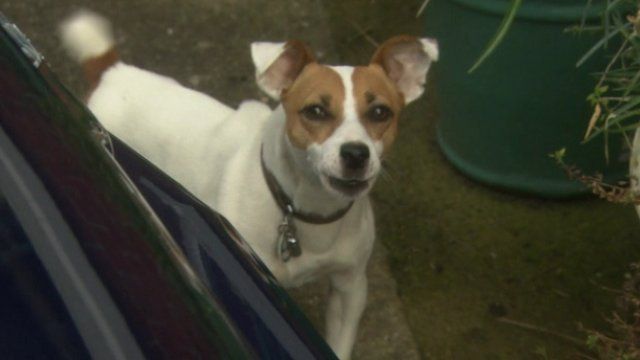 Video
On the hunt for votes in the battleground of East Belfast
In the 2010 general election, the Alliance Party's Naomi Long defied predictions by defeating DUP leader Peter Robinson.
The DUP had held the seat for more than 30 years.
For this election, the DUP has agreed a pact with the Ulster Unionists to try to win the seat back.
BBC News NI Political Editor Mark Devenport accompanied Naomi Long and the DUP's Gavin Robinson as they encounter voters, and the traditional barking dog, on the campaign trail.
You can find a full list of candidates standing in East Belfast here.