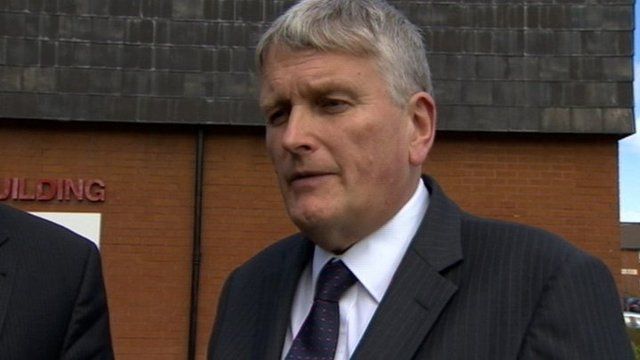 Video
Jim Wells: Woman recalls Jim Wells canvassing incident in Rathfriland
A woman who complained to police about comments made by NI health minister Jim Wells to her lesbian partner has said she would still not accept an apology.
The woman, who wished to remain anonymous, and her partner's daughter were interviewed for BBC Radio Ulster's Talkback programme on Monday.
Speaking to presenter William Crawley, she claimed Mr Wells, who was doing door-to-door canvassing on Saturday, had called at their house, and during a conversation was critical of their lifestyle.
"He said to me he didn't like the lifestyle choices and it was wrong but that was all he said."
Go to next video: Clegg: "The mask has slipped"