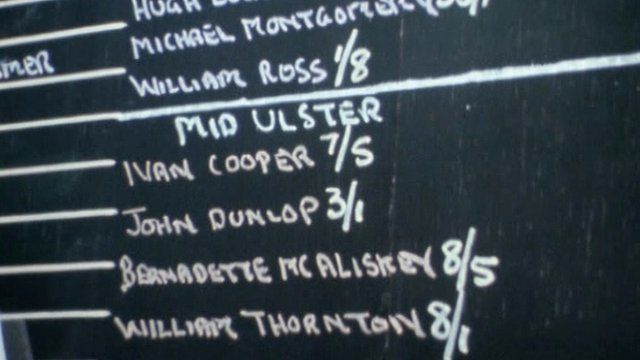 Video
Election archive: Bookies set 1974 odds
Each general election gives people the chance to pit their wits against the bookies and bet on who they think is going to win.
In this footage from 1974, reporter David Capper canvasses the opinion of punters and speaks to bookmaker Sean Graham, who says elections are unpredictable.
"The public are very fickle - there's no saying we're going to be right," he says.