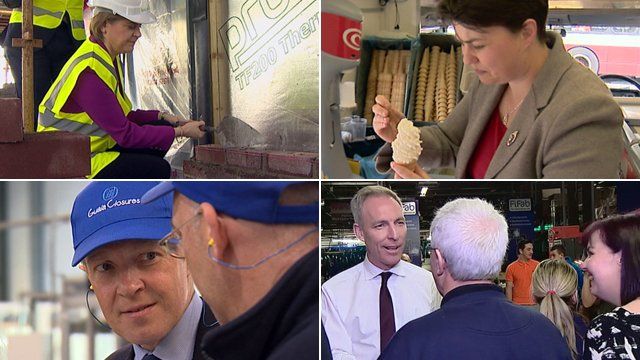 Video
Election 2015: Public spending cuts feature in campaign
The argument over possible future cuts in public spending has dominated the election campaign.
Labour's Ed Balls said there will need to be cuts and Scotland could not be exempt.
The SNP said that contradicted the party's line in Scotland, something denied by Labour.
Scottish Conservative leader Ruth Davidson said her party had been honest about further cuts as the Scottish Liberal Democrats said theirs is the only party being open with voters about dealing with the deficit.
BBC Scotland's political editor Brian Taylor reports on the latest economic arguments in the election campaign.