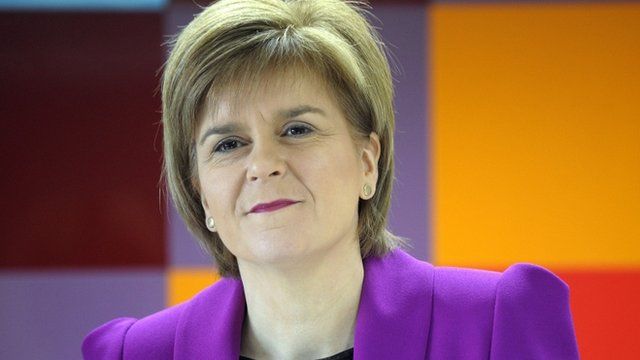 Video
Election 2015: Nicola Sturgeon says SNP 'no intention of being destructive'
The leader of the SNP Nicola Sturgeon has told the BBC her party had "no intention of being destructive" at Westminster.
Speaking to BBC Radio Scotland's Good Morning Scotland programme, she explained what the nationalists' role might be if there was a hung parliament after the 7 May election.
Ms Sturgeon said: "What you do in a minority parliament situation is that you build alliances and build majorities for the policies you want. So you can change the direction of government without necessarily bringing a government down.
"The SNP is not going into this with the intention of being destructive, of bringing people down, of seeing budgets go down. We are going into this to try to effect positive and progressive change."