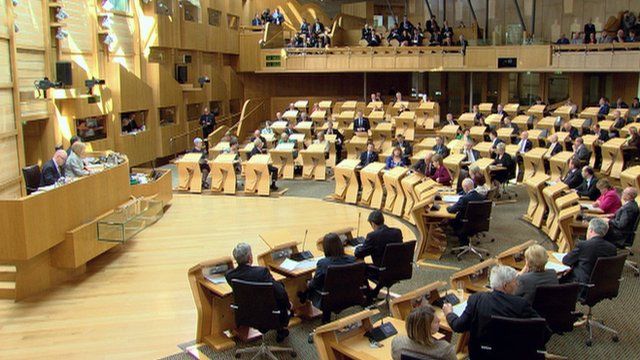 Video
Election 2015: One week to go to election polling day
The general election campaign took centre stage in the penultimate First Minister's Questions in Holyrood.
Labour and the Liberal Democrats called on the SNP to rule out another referendum, while Nicola Sturgeon argued that her party was fighting to make Scotland's voice heard.
The Conservatives said drastic action is needed to improve literacy and numeracy levels in Scotland's schools.
BBC Scotland's political editor Brian Taylor reports.