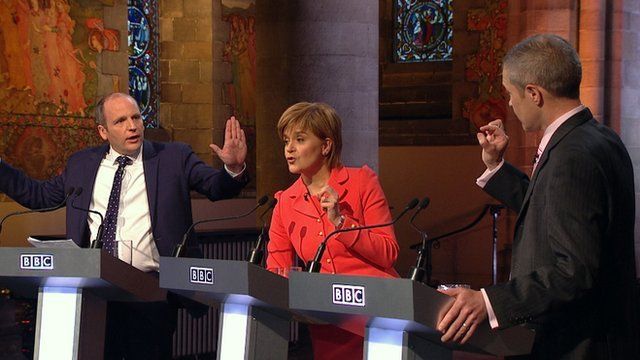 Video
Election 2015: TV presenter tells leaders 'stop' during TV debate
BBC Scotland presenter Glenn Campbell tries to keep the peace during a heated debate with Scottish party leaders.
Scottish Liberal Democrat leader Willie Rennie had asked Nicola Sturgeon if the renewal of Trident would be enough to trigger a call for a second referendum.
SNP leader Nicola Sturgeon said that decision would be a matter for voters in Scotland, before BBC Scotland presenter Glenn Campbell attempted to guide the conversation onto another question from the audience.
Glenn Campbell then intervened by telling the speakers to "stop".