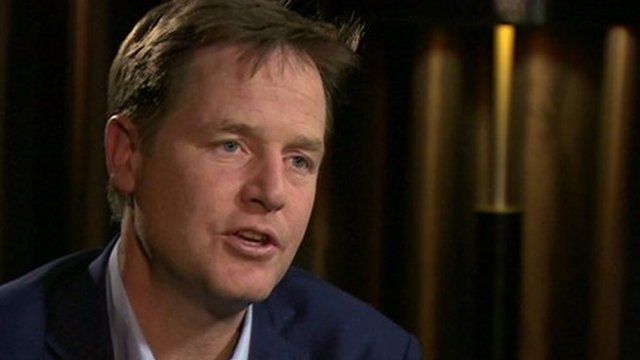 Video
Election 2015: Wales 'should stick to centre ground'
Both Labour and Tory policies would be a "disaster" for Wales, the deputy prime minister has said.
Liberal Democrat leader Nick Clegg said a lot of the "damage" done to Wales in the 2008 crash had been repaired and the country should "anchor" itself to the centre ground.
Speaking ahead of launching his party's Welsh campaign for the general election, Mr Clegg told BBC Radio Wales people in Wales wanted the books to be balanced.
Go to next video: Welsh budget 'shielded' from cuts