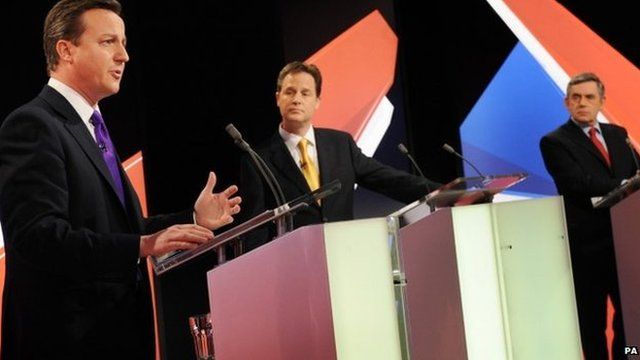 Video
Election 2015: Debates 'daunting' for party leaders
Party leaders will be under pressure to perform in the live TV election debate, a leading academic has said.
After the three-way debates between the Conservative, Labour and Liberal Democrat leaders in 2010, the showpiece event of this year's campaign is a seven-way debate including Plaid Cymru, SNP, the Greens and UKIP taking place on Thursday.
Dr Stephen Cushion of Cardiff University, who will be examining its impact for a project monitoring campaign coverage, said there was a lot at stake.
Go to next video: Platform for anti-austerity parties