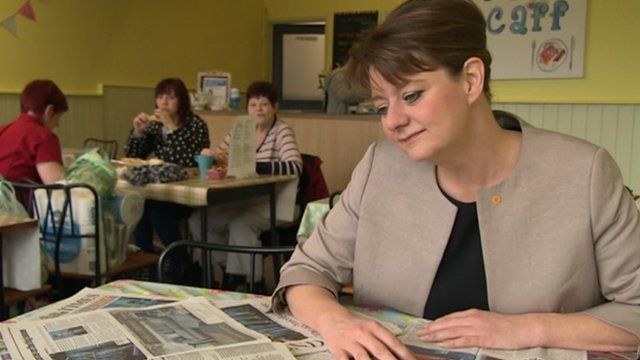 Video
Election 2015: Parties react to live TV debate
The day after the night before, and political parties have been giving their reactions to the seven-way live TV debate.
Conservatives, Labour, Lib Dem, UKIP, SNP Plaid Cymru and the Green Party all took part on Thursday night.
On Friday, they were back on the campaign trail and giving their verdicts on their personal performances and who they thought came out on top.
Mr Cameron rejected Labour suggestions that he had been "an invisible man" during the debate, in which the party leaders locked horns over spending cuts, management of the economy, and standards of care in the NHS.
Mr Miliband said Mr Cameron "tried and failed to defend an economy that is not working for most working people and an NHS which is failing people".
Lib Dem leader Nick Clegg said he relished the encounter and insisted his party had a "great story" to tell.
UKIP has defended comments by its leader Nigel Farage over whether the NHS should treat foreign migrants diagnosed with HIV.
SNP leader Nicola Sturgeon said she had made the case for a "progressive change" in Scotland and across the UK.
Plaid Cymru Leanne Wood spoke to the BBC's Alistair McGhie in a cafe in Rhondda Cynon Taff.
Go to next video: Clegg and Cameron clash over deficit