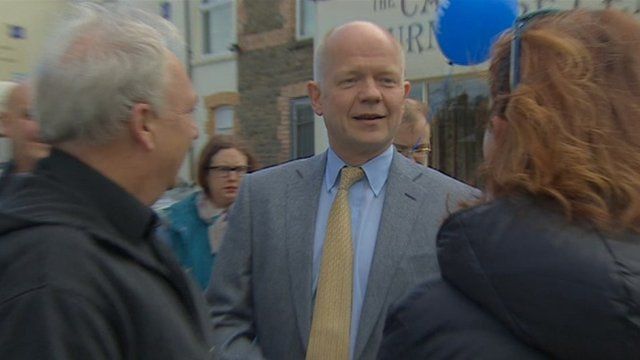 Video
Election 2015: Don't risk jobs' gain, says William Hague
William Hague has told voters in Cardiff improved living standards and a growth in jobs would be at risk if people vote for a Labour government.
He was speaking in the Cardiff North constituency, where the Conservatives are hoping to hold onto a majority of just under 200.
Mr Hague said: "There are 52,000 more jobs in Wales after this period of five years of a Conservative-led government.
"After we've been through this very difficult economic period, at last this year living standards are going to be better than they were five years ago."