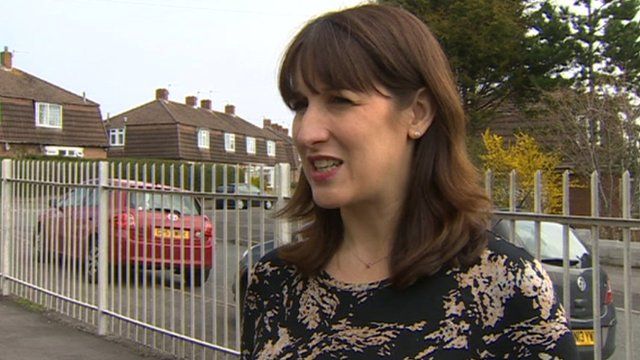 Video
Election 2015: 'Don't balance books on back of the poor'
People have one month in which to scrap the so-called "bedroom tax" by voting Labour, Shadow Work and Pensions Secretary Rachel Reeves has said.
Speaking at a food bank in Barry, Vale of Glamorgan, she said it would be the "first thing" she would do in office.
Labour claims 70,000 more families in Wales could be hit by the penalty on housing benefit payments to people deemed to have surplus rooms.
Ms Reeves said poor people were being unfairly hit by austerity cuts.
But Plaid Cymru said Labour could not claim to be on the side of the most vulnerable because the party voted with the Tories in favour of £30bn more cuts.