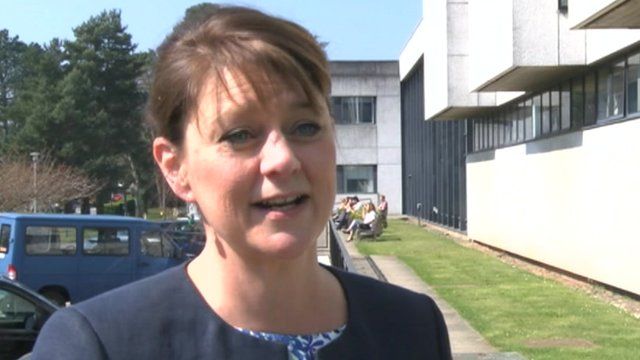 Video
Election 2015: Nazi slur row 'twisted into attack on Plaid'
Plaid Cymru leader Leanne Wood has claimed opponents are trying to smear one of the party's general election candidates over an article in which he allegedly compared some English incomers to rural Wales to Nazis.
Mike Parker, who is contesting Ceredigion, wrote in 2001 that parts of Wales were inhabited by "gun-toting Final Solution crackpots".
He said he would not use such phrases now as he was "hopefully wiser" but there was nothing to apologise for.
Ms Wood said a critique of racism had been "twisted" to paint Plaid as being against incomers to Wales.
The candidates so far declared to be standing in Ceredigion are: Henrietta Hensher (Conservative), Jack Huggins (Trade Unionist and Socialist Coalition), Gethin James (UKIP), Mike Parker (Plaid Cymru), Huw Thomas (Labour), Daniel Thompson (Green Party), and Mark Williams (Liberal Democrats).
Go to next video: 'No regrets' over Plaid Nazi slur