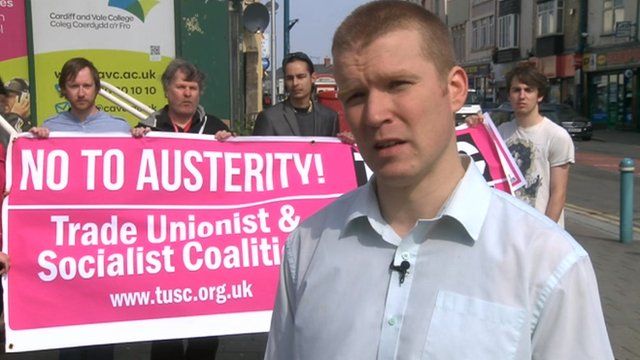 Video
Election 2015: TUSC an alternative to 'brutal austerity'
The Trade Unionist and Socialist Coalition (TUSC) has launched its Welsh campaign, promising to increase the minimum wage and end austerity.
TUSC is contesting 135 seats across Britain, and 12 of the 40 in Wales.
TUSC's policies include raising the minimum wage from £6.50 to £10 an hour, scrapping university tuition fees and introducing rent controls.
Party candidate Ross Saunders said the party provides a real anti-austerity alternative for ordinary people.