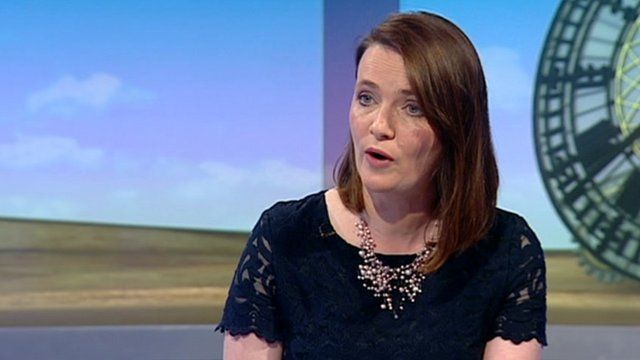 Video
Election 2015: Lib Dems fight 'detrimental' policies
The Welsh Liberal Democrats leader has denied putting party loyalty above loyalty to Wales as the general election campaign continues.
Kirsty Williams told the BBC's Sunday Politics Wales programme that the Lib Dems had helped bring "order" to Britain's economic chaos by going into coalition with the Conservatives after the 2010 election.
Despite Liberal Democrats being in government, she said she had still been able to oppose coalition policies "detrimental" to Wales.
Go to next video: 'We need to balance the books'