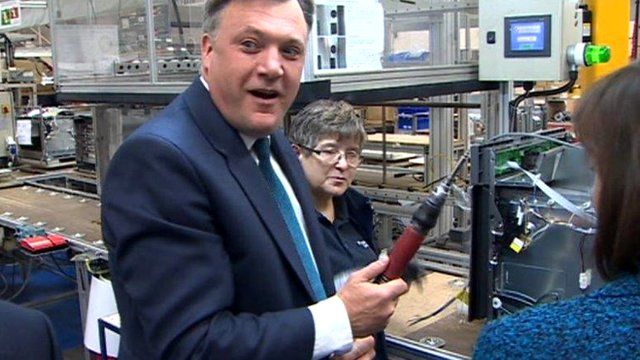 Video
Election 2015: 'We'll make economy work' says Balls
Labour's shadow chancellor has promised to make the economy work for working people if the party takes power after the general election on Thursday.
Visiting a factory in Cardiff on Tuesday, Ed Balls warned people not to vote for smaller parties as it risked letting the Conservatives hang on to power.
He said the Tories had been "patting themselves on the back" claiming to have fixed the economy, but he asked who they had fixed it for.
Elsewhere on the campaign trail, Lib Dem leader Nick Clegg was also in Cardiff telling voters politicians must behave like "grown ups" if no-one wins a majority on Thursday,
Leanne Wood has told disillusioned voters they can trust Plaid Cymru while Tory Welsh Secretary Stephen Crabb has been promoting tax cuts and economic growth.