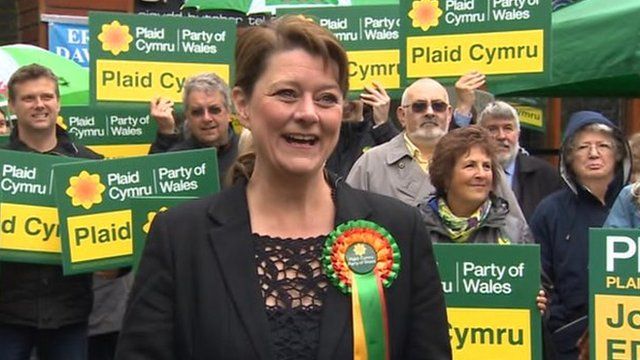 Video
Election 2015: Plaid 'best placed' to fight for Wales, says Wood
On the final day of election campaigning before polling day, Plaid Cymru leader Leanne Wood has told activists the "stranglehold of the old parties" was now at an end.
She visited Carmarthen, where her party won its first Westminister seat nearly 50 years ago, with opinion polls suggesting no single party will win a majority.
"I want the strongest possible team of Plaid Cymru MPs so that I can get the strongest possible deal for Wales," she said.
Speaking to the BBC, she urged voters to ask themselves who would represent them best.
Go to next video: Labour and Plaid clash on coalition