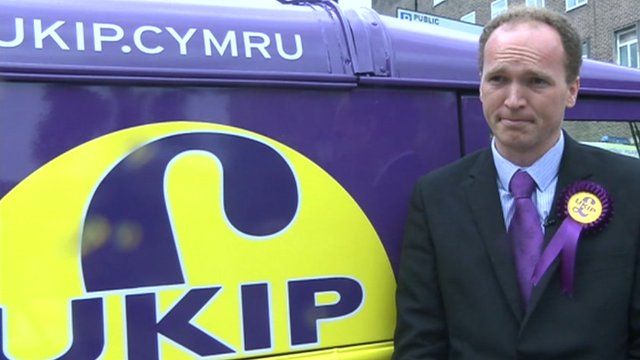 Video
Election 2015: UKIP candidate says it can beat Labour in its heartland
On the campaign trail on the last day before the election, UKIP Wales candidate Sam Gould said his was the only party capable of beating Labour in its "heartland" in Wales.
But a UKIP spokesman claimed: "All over Wales people tell us in private they are supporting UKIP, but feel unable to say this openly because of the fear of losing their job if they work in the public sector or losing government contracts in the case of those who run their own businesses.
"But the point is this: in the polling booth people can feel secure to vote with their heart and we have no doubt that many millions will vote UKIP and help the party confound expectations."
Mr Gould said UKIP was close to "breaking through across Wales".
Go to next video: NHS in Wales 'a right pig's ear'