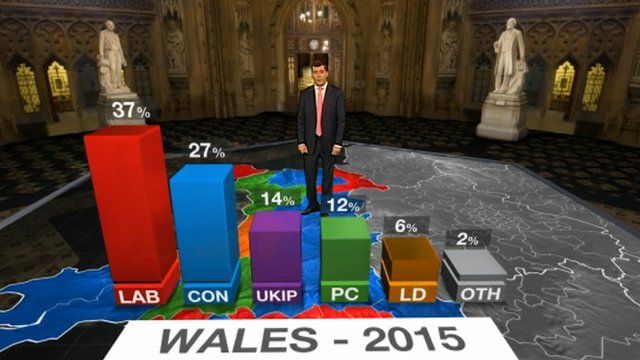 Video
Final map of election results for Wales
BBC Wales' Arwyn Jones takes a look at the final map of election results for Wales.
The Tories gained three seats to win 11, their best result in Wales since 1983.
Labour was down one seat to 25, with the Lib Dems holding onto just one seat after losing two.
Plaid Cymru was unchanged on three.