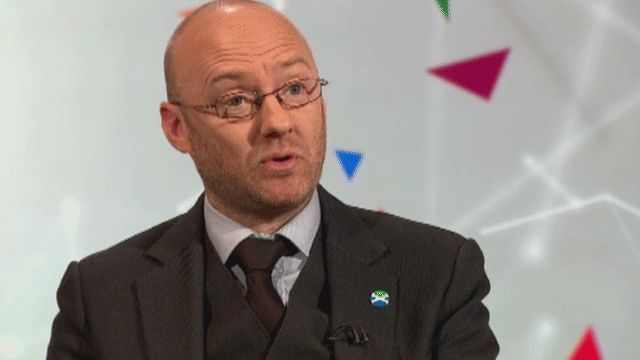 Video
Scottish Greens' leader Patrick Harvie says his party's tax plan is 'creative'
Scottish Green Party co-leader Patrick Harvie has been speaking to Reporting Scotland ahead of the Holyrood election on 5 May.
He answered questions from presenter Jackie Bird on Scotland's new tax plans, the troubled oil and gas sector and the prospect of a second independence referendum.
Mr Harvie said: "The new [tax] powers coming to Holyrood allow us to be much more creative.
"Reducing the tax rate by 2p in the pound for low earnings and increasing it for high earnings seems a reasonable step to take with those new powers."