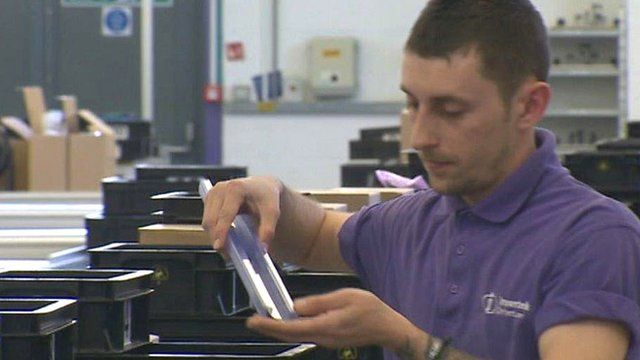 Video
Apprenticeships mean 'foot in the door'
BBC Wales economics correspondent Sarah Dickins has been looking at the rural economy in Wales, ahead of the assembly election.
She speaks to Daniel Evans, a technician at electronics company Invertek in Welshpool.
He was an apprentice painter and decorator and then became self-employed before moving to factory work.
Go to next video: Economy: What is life like in Bargoed?