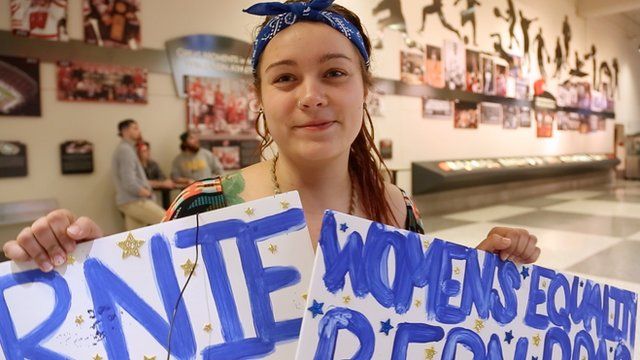 Video
Would Sanders supporters back Clinton?
Democratic presidential candidate Bernie Sanders has a slight lead in the Wisconsin polls ahead of that state's primary on Tuesday.
A win won't be enough to propel him past Hillary Clinton towards the nomination, but it will ensure that the primary contest goes on longer. And as it does, the rhetoric between Clinton and Sanders supporters grows increasingly tense.
So will Sanders supporters be able to back Clinton should she become the nominee?
Anna Bressanin talked to Sanders supporters in Wisconsin.
Go to next video: How Sanders 'turned' voters white... and other trends of the week