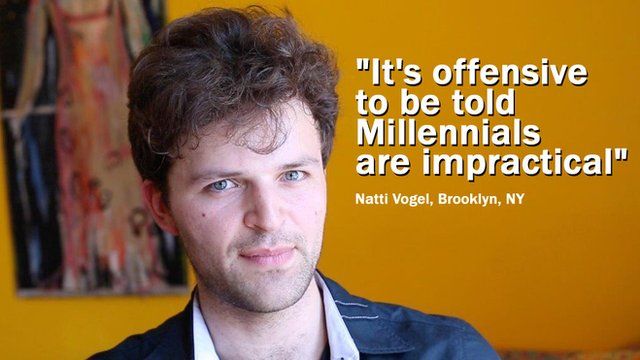 Video
New York primary: 'Bernie Sanders is not radical or hyper-leftist'
How you doin'? The question is not only the quintessential New York greeting, but also the best way of gauging the state of mind of voters in Tuesday's presidential primary.
Natti Vogel is a 28-year-old Brooklyn musician and Bernie Sanders supporter. He believes Millennials are not impractical for wanting radical change - he says the current system is what's impractical.
For more election coverage and analysis go to our US 2016 index.
Produced by the BBC's Anna Bressanin