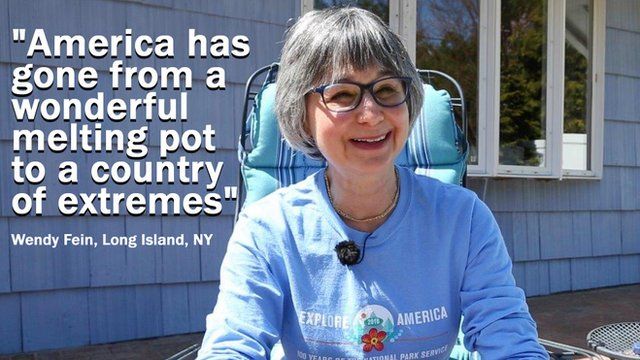 Video
New York primary: 'Hillary Clinton will make US more equitable'
How you doin'? The question is not only the quintessential New York greeting, but also the best way of gauging the state of mind of voters in Tuesday's presidential primary.
Wendy Fein is a former teacher, mentor and marketer from Rosyln, Long Island. The Hillary Clinton supporter says she was told as a child that her main job was to marry and have children - she now believes that a woman should be president.
For more election coverage and analysis go to our US 2016 index.
Produced by the BBC's Anna Bressanin