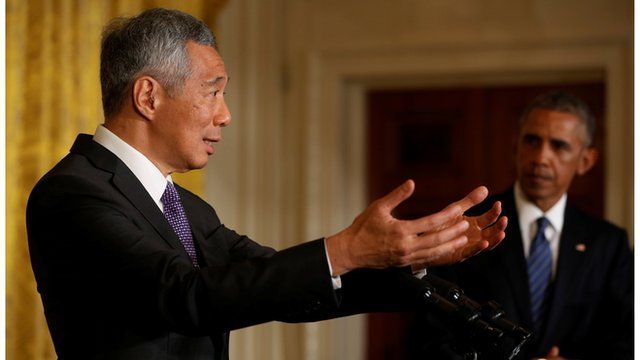 Video
Singapore leader on why TPP matters for Americans
Singapore Prime Minister Lee Hsien Loong made a case for why the Trans-Pacific Partnership matters to Americans during a state visit to the White House.
Standing beside US President Barack Obama, Mr Lee told a press conference that the controversial 12-nation trade deal would boost the US economy and lead to prosperity and peace in the region.
Donald Trump and Bernie Sanders both strongly oppose the deal which Mr Obama has negotiated with Asian allies, while Hillary Clinton now says she is also against it.
What is the TPP and why does it matter?
Produced by the BBC's Olivia Lace-Evans
Go to next video: Obama: Trump 'unfit' to be president