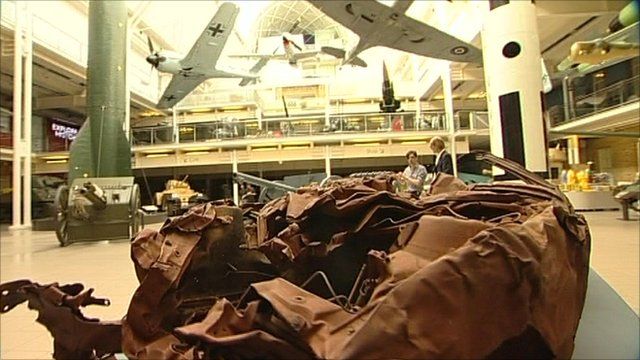 Video
Bombed Iraqi car displayed in UK by Turner Prize winner.
A car salvaged from the 2007 bombing of a historic Baghdad street book market in Baghdad is going on display at the Imperial War Museum in London.
The museum says the destroyed vehicle serves as evidence of the impact of modern war on civilians, and that it will be the focus for a series of open conversations about the conflict in Iraq.
The tattered remains were acquired by Turner Prize-winner Jeremy Deller to show the devastation wreaked on everyday life.
BBC Arts Editor Will Gompertz spoke to Jeremy about why he decided to do it.
Go to next video: Streetdance: A craze or high art?