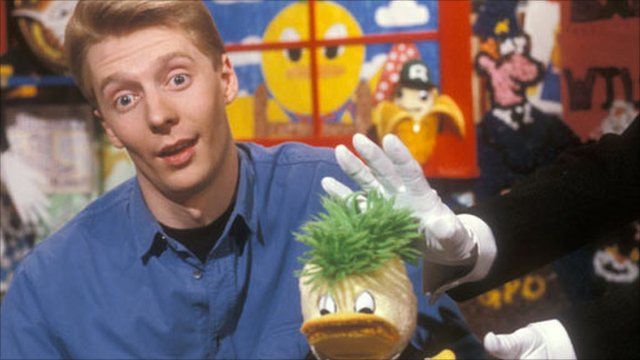 Video
A look inside the Children's BBC Broom Cupboard
Archive material from the BBC's "broom Cupboard" is being made available to the public as part of the 25th anniversary of the studio.
Phillip Schofield, Andy Crane and Andi Peters became the most memorable broom cupboard presenters following it's launch in 1985.
Watch some archive footage from the broom cupboard with presenters Andy Crane in 1988 and Andi Peters in 1993.