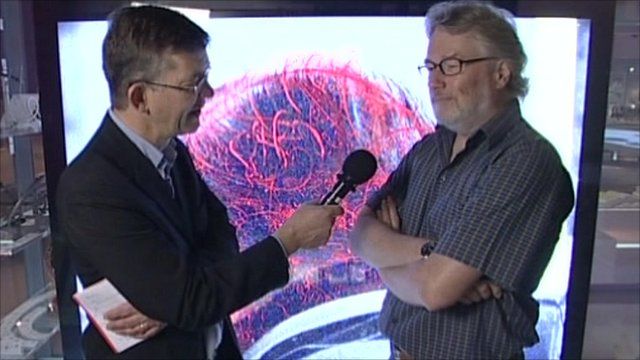 Video
Meet the Author: Iain M Banks
Iain M Banks talks to Nick Higham about his new novel Surface Detail, artificial intelligence and the importance of science fiction.
As part of the BBC News Meet The Author interviews, Iain M Banks discusses his new Culture novel Surface Detail.
Banks spoke to Nick Higham about why he thinks science fiction is the most important genre, how he juggles scifi with writing mainstream fiction, his fascination with artificial intelligence and why he is writing more books than ever.