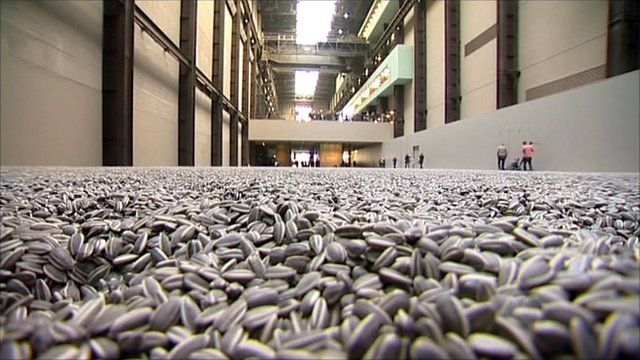 Video
New health scare over Tate Sunflower Seeds exhibition
It was one of the most striking exhibitions at the Tate Modern for years. One hundred million hand-painted sunflower seeds with the public invited to walk over them and pick them up.
But the BBC has discovered that the manufacturing process in China used lead paint, raising questions about potential health risks and whether the Tate carried out enough safety checks.
BBC Arts Editor Will Gompertz reports.
Go to next video: Health fears shut Tate seed art