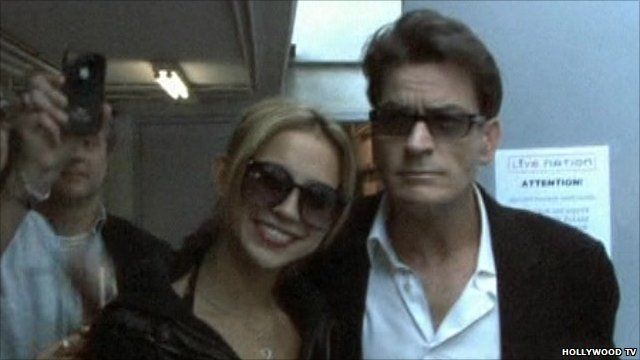 Video
Charlie Sheen in good spirits after being sacked by CBS
Actor Charlie Sheen has said he is "doing great" after being fired from the hit US sitcom Two and a Half Men by Warner Bros Television.
The highest paid actor on US television, he told paparazzi it was "the greatest day of my life". The studio said it acted with "careful consideration" amid a frenzy of reports on his troubled personal life.
The news follows Sheen's recent suspension from the show, which saw him embark on a series of media interviews claiming he is "winning" and has "tiger blood", insisting he is drug-free and sober.
Go to next video: Actor Charlie Sheen sacked from show