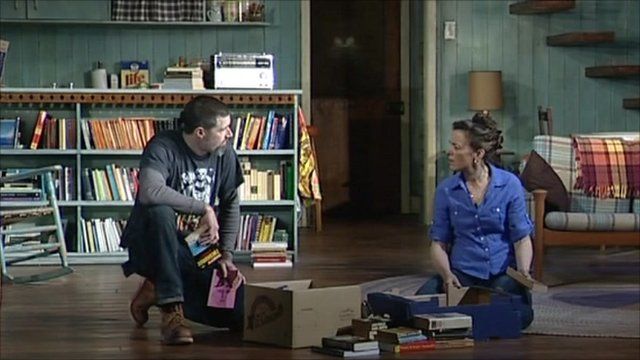 Video
West End debut for In a Forest, Dark and Deep
Lost star Matthew Fox and acclaimed British actress Olivia Williams open in Neil LaBute's dark comedy In a Forest, Dark and Deep.
An intense two-hander, Bobby helps Betty his sister clear out her cottage on a dark and stormy night.
What begins as sibling rivalry escalates into a psychological thriller bursting with savage conflict.
Olivia Williams spoke to BBC Breakfast.